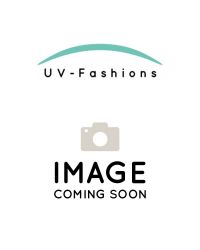 Coolibar | UV Clothing and Swimwear

Coolibar UV-clothing
Coolibar's UV-clothing owes its name to a eucalyptus tree found in Australia. Just like the tree, the brand Coolibar offers cooling and protection from the sun. Coolibar puts all its focus on making UV-clothing, in this they are real specialists. So they use the ZnO SUNTECT ® technique. To ensure the quality, they always test the fabric for the clothing, thus ensuring the best quality UV-protection of UPF 50+. The fabric is used to make swimwear for leisure wear and feels very soft, has a light weight and is fast drying.
Coolibar clothing online
Coolibar can be found in the webshop of UV-Fashions. There is a large assortment of UV-clothing for both men and women. There is a large collection of Coolibar sun hats that protect both the face and neck. Many of these hats are easy to pack, so when you go on vacation the hat always fits in your suitcase or bag. Swimwear from Coolibar is available for both men and women. For women there are swimsuits and bikinis and swimleggings as well as jackets with UPF 50+. For everyday life Coolibar offers a wide range of shirts to pants. UV-Fashions has brought Coolibar to the Netherlands so that you can also experience the comforts of UV-resistant clothing.