About the brand...
The British outdoor brand Craghoppers has been marketing high-quality outdoor clothing that protects against UV rays and the dangers of the sun since 1965. At UV-Fashions you will find UV clothing from this brand such as shirts, blouses, caps, hats and more!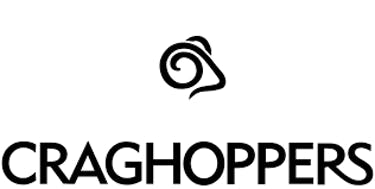 Craghoppers | UV Clothing

Craghoppers UV protective outdoor clothing
This British outdoor brand has been making protective, comfortable and practical clothing that protects against the elements and UV radiation since 1965. Here you can think of various UV protective hats, shirts, hiking pants and leggings. Craghoppers' priority is that the "outdoors" should always be foremost relaxing and healthy. Craghoppers believes that their clothing should protect against dangerous UV radiation, while all garments should be comfortable to wear. Craghoppers' UV protective clothing provides protection in the desert, on the beach and basically anywhere the sun shines. For decades, Craghoppers has worked with experienced travelers who have experienced sunny conditions all over the world.
Craghoppers UV clothing Solar Shield
For their UV resistant clothing, Craghoppers uses their "Solar Shield" technology. This technology has been extensively tested and provides UPF40+ protection from harmful UV rays. Solar Shield is based on three different points:
The density of the fabric
The material of the fabric
Color
The Craghoppers brand is well represented at UV-Fashions. We have several UV protective items in our range. These range from comfortable and beautiful UV protective shirts and blouses to UV shirts, jumpsuits and as mentioned just about every UV protective headgear imaginable.
Order Craghoppers UV clothing at UV-Fashions
You can order all Craghoppers UV clothing easily and safely at UV-Fashions. You can pay for your order in the way that suits you best. If you order before 11:59 p.m., your order will be delivered the next business day. Also check out one of our other brands and other UV protective clothing, swimwear and accessories.