About the brand...
From the famous Australian brand Billabong you will find at UV-Fashions a wide range of sporty and high-quality uv-protective (swim) clothing for children and adults. This will give you excellent protection from the sun at the beach and in the sea!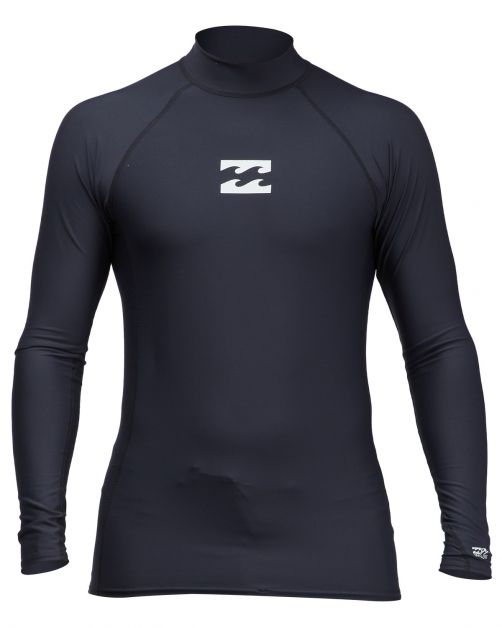 Billabong | UV-Protective Clothing

Billabong the brand
The Australian brand Billabong was founded in 1973 in Australia. Initially, Billabong only produced boardshorts. These boardshorts were so popular, thanks to the fit, the choice of materials and the way the seams were stitched, among other things, that Billabong quickly grew and expanded its range of (swimming) clothing. Nowadays Billabong is not only a swimwear brand, but also lifestyle and winter sports clothing has long been part of the Billabong range.
Billabong uv clothing
Billabong UV clothing can be recognized not only by its quality, the (UV) protection that the beachwear offers and the excellent fit. Also or maybe especially the colorful and sporty designs are characteristic for this sporty, trendy but also functional swimwear for surfers, beachboys and -girls! At UV-Fashions, you will find this brand's UV-protective swimwear for women, men and children. You can think of trendy bikinis and swimsuits and sturdy rashguards or uv-shirts with short or long sleeves, all of which offer the maximum protection of UPF50+. Wearing a Billabong uv-shirt not only makes you an instant surfdude or -dudette, but also prevents your back, shoulders and arms from burning while surfing and swimming. With Billabong uv swimwear on your body, you're well protected from the sun, when you're playing sports or chilling out in the sea, the waves or on the beach.
Billabong buy online at UV-Fashions
UV-Fashions offers a very wide range of uv clothing, uv swimwear and accessories. Of course, the brand Billabong cannot be missed here. But please also take a look at our other brands. If you place your Billabong order with us before 17.30 hours, you will have it (within the Netherlands) the next working day at home. At UV-Fashions, you pay using the payment method of your choice in a very safe payment environment. Do you have any questions about UV clothing or sizing? Our expert customer service will be happy to help you.
Back to top